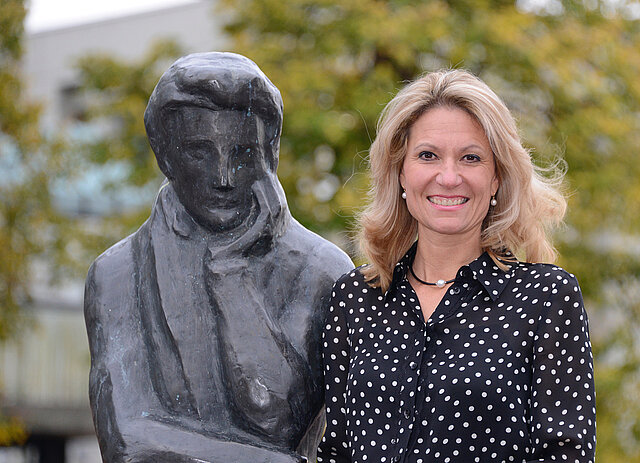 Heinrich Heine University considers itself as "Bürgeruniversität" (this translates into "citizens' university") - as an engaged university open to all. As a higher education institution HHU aims at enabling the exchange between science and society in order to increase the transparency of its research activities and to further public access to education.

It offers numerous scientific events for the public, supports the civic engagement of its members and gets individual citizens as well as stakeholders from industry, politics, culture and society involved in teaching and research. By doing so HHU wants to promote the critical abilities, intellectual rigour and creativity in its students, staff and the local community, and to make a positive impact to social, cultural and political change. This is very much in keeping with its namesake Heinrich Heine, who as a poet and journalist not only wrote full of wit and irony about German society in the 19th century, but who was also devoted to the principles of the Enlightenment movement. He fought for civil rights such as free speech, social justice and universal access to education.
One of many initiatives of "Bürgeruniversität" is the prestigious Heinrich Heine Visiting Professorship, which is awarded to internationally renowned personalities from all areas of the public sphere. Former professorships include the German writer and critic Marcel Reich-Ranicki as well as politicians, such as the former presidents Richard von Weizecker and Joachim Gauck as well as the former chancellor Helmut Schmidt. As part of the professorship public lectures and round tables offer the opportunity for citizens to discuss current political and social issues with public figures.

In a time when research results and scientific knowledge are more than ever needed to address the global societal challenges and when scientific facts are more than ever challenged by populist discourse lifelong learning, a public understanding of science and involvement of citizens in the research lifecycle become more and more important. With its activities in science and teaching HHU as Bürgeruniversität wants to reverse these developments and to contribute towards the values of an open, engaged, knowledge-enabled and tolerant society by embracing the ideals of cosmopolitanism, education and critical thinking.